This is a page documenting past LiU Game Jams. For the page about upcoming jams, see the link at the end!
In 2012, I co-hosted the very first LiU Game Jam together with the resourceful jammer Justina Mickonytė. It was held at Vallfarten, which was then an almost abandoned restaurant used occasionally as conference room. After that, the event has been repeated numerous times every year (we have pretty much lost count but I had 10 old posters with me to the 5 year anniversary), the event has grown considerably, and new persons have stepped in organizing it.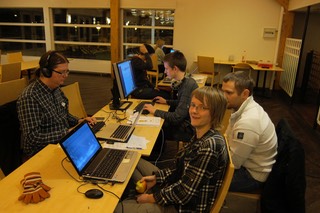 A photo from the small first Liu Game Jam, with Justina closest to the camera. I am not in the picture because I took the picture!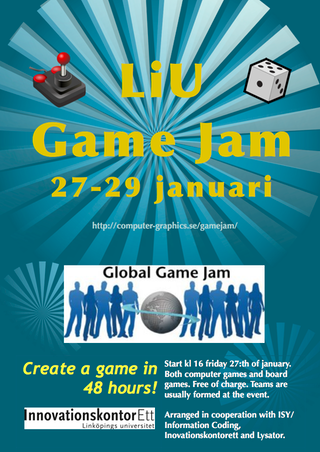 The poster for the first jam, a quick hack that I made.
I might post more material here if you want it.
The current home page of the LiU Game Jam is here: LINK!